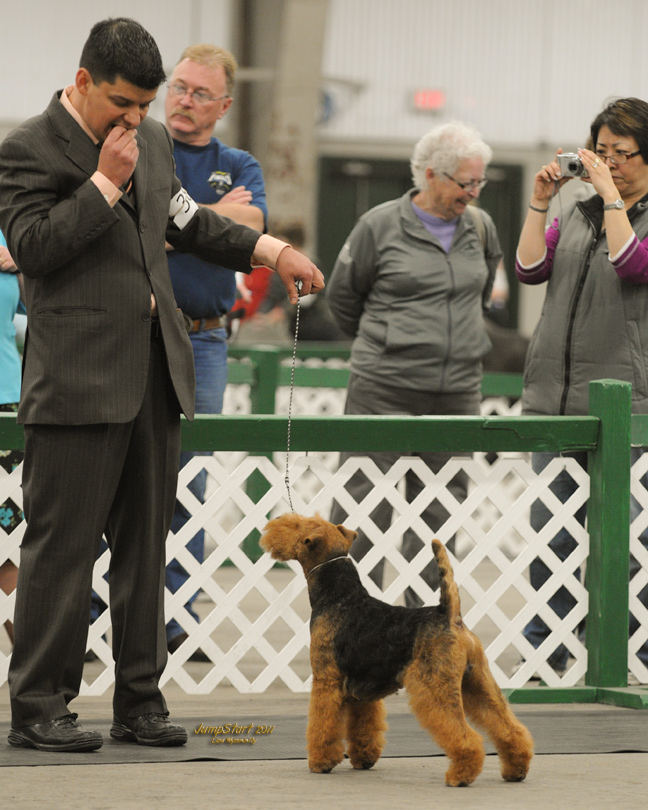 Joe with Milton Lopes! (Mar/11)
Photo by Lisa Wysminity
JOE!
BISS Am Grand Ch & Can Ch Darwyn's I'm Not Arguing That
*3rd weekend in Canada in 2011
*2nd Group Win in Canada (6 in California, US)
(click here for the results)
* #3 Terrier in Canada (3/31/11)
(click here for top terrier results)
Terriers in western Canada continue to be very competitive. A number of top quality dogs, in excellent form and presented very well. Joe, now with Milton Lopes and Tracy Tuff, clearly are one of them!
This was Joe's 3rd weekend in the ring in Canada this year (last time he was in Canada, was in 2009 as a puppy). In the 9 times he has been in the ring he has had a group placement 100% of the time - including 2 group wins!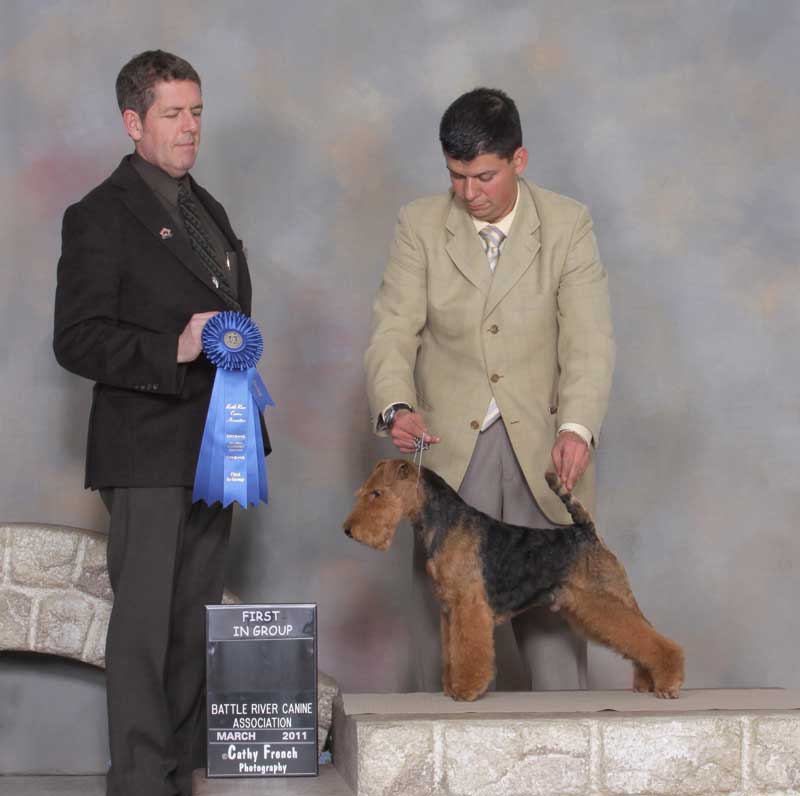 Judge: Mr. Bruce Fraser
Handler: Milton Lopes
This Group 1st award was very special for me since the judge is a long-time terrier breeder (Advocate Miniature Schnauzers).
Lisa Wysminity took many terrific candids of many dogs shown this past weekend.
Click here for her website, then go to Camrose 2011 to see her photos
.
I am so happy that she got a number of really terrific ones of Joe. I was not at this show since I was at a different show myself, with
Monty
(see the other blog post from this past weekend :-) so Lisa's photos helped make these wins a bit more special for me - almost like I was there.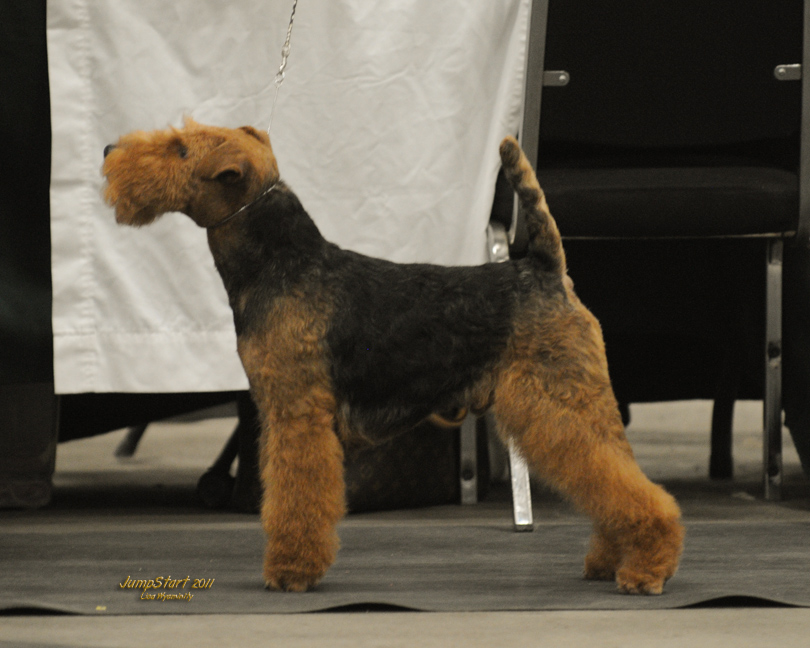 I have included a few of Lisa's photos here. I just love this dog, and Milton and Tracy (and Michelle Gaudet who helps in so many ways!) make a wonderful team with him!
Hope you like these photos also (the moving one below is amazing - it just goes to show that even a very compact dog can do a flying trot - and doesn't he look so happy!).
And, thank you for following us.