As of today,
Joe (GCh and Can Ch Darwyn's I'm Not Arguing That)
is Canada's #6 dog all breeds!
2 weekends ago, Joe was awarded his 2nd Best in Show in a line-up that included both the #1 and #2 dogs of all-breeds. Truly a thrilling experience for us!
Last weekend Joe won a Terrier Specialty, an all-breed BIS and an all-breed RBIS! It was the Terrier Breeders Association National Specialty, and NACA, a well known, and well-attended, all-breed show in Canada.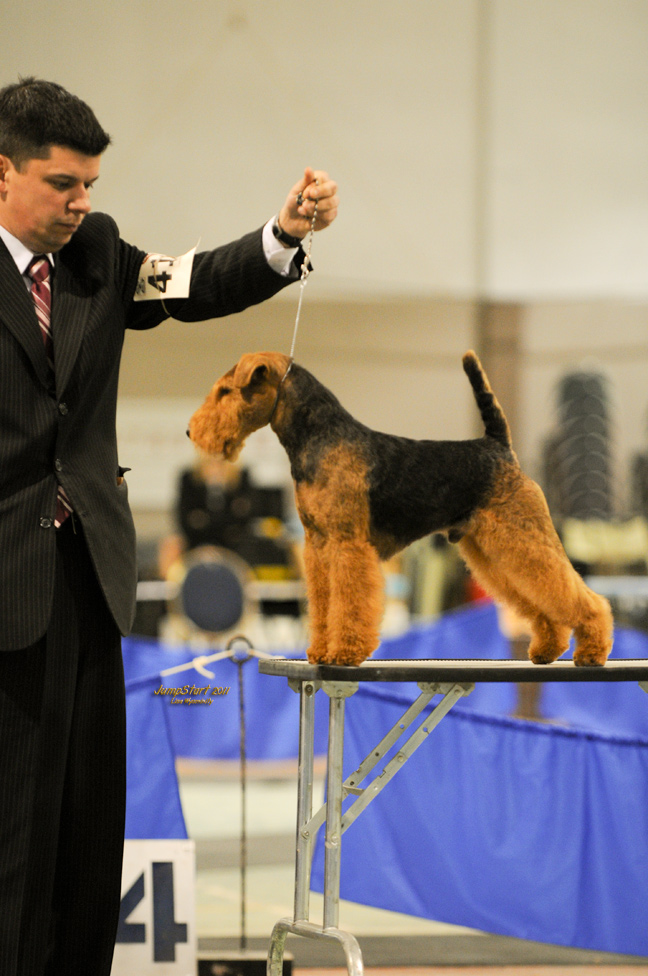 This weekend Joe and Milton flew up to the Yukon to go GOLD prospecting! You see, it is a tradition for the Yukon Kennel Club (which surprisingly, even though it is far away, sees some of Canada's top dogs in their line-up each year!) gives a Gold Nugget for their BIS and BPIS wins!
The gold nugget
Joe
won yesterday isn't enough to retire on, but it could be made into a beautiful piece of jewelry that can be worn with a lot of pride!
Thank you
Mr. Rick Fehler for this wonderful award
!