... and lions and tigers and bears - OH MY!
No ... no lions or tigers or bears (well, there were sea lions!) :-) ... but
oh so much to share about our fantastic trip to Tofino from last week! Click here for pictures of our Tofino area experience or click here for pictures of our Little Qualicum Falls experience (BOTH are spectacular!).
Michael's mom & dad have been staying with us for a couple of weeks (from Nova Scotia - the other side of Canada!) and we thought that they really should experience the West Coast of Vancouver Island while they were here - specifically
Tofino
,
Ucluelet
, the
Pacific Rim National Park (usually referred to as Long Beach
!)and
Little Qualicum Falls
. So, Michael and I booked us into the
Long Beach Lodge
for 4 days since they have cottages ideal for 2 couples and they are VERY dog friendly!
Our biggest decisions was when to go and who to take. Well, we decided to go during the week (avoid the long ferry line-ups for mothers day weekend) and we decided to take
Paisa
and her
7 month old son Monty
(and
here is a picture of him with us
).
Parker
went to a dog show with Aaron (and did VERY well actually - a couple of Group 2nd's ... but, that's another blog story :-) and Cosmo,
Dora and Donny
went to play next door with the Bernese Mountain Dogs and Mini Dachi's (they were only allowed to look at Kelly's cats from their kennels at nightime :-)
We certainly lucked out with the weather (note -
Long Beach Lodge has their own live weather cam
). The week prior to going, it rained and rained and rained (it is the Wet Coast, as they say!). And, the day we left the wind was blowing so hard the
ferry to Vancouver Island
almost didn't go - and on the way over the waves crashing against the side sounded like we ran into things! Yikes! Good thing none of us get seasick ... it's been a VERY long time since I have been on the ferry when it wasn't calm. Oh my ... what a week were we in for!
We arrived, pottied and fed the dogs, found some great food (
Tofino
is well known for it's fresh seafood - wild pacific salmon, halibut, ling cod, etc.) and settled into our cottage for the evening. The next day (and every day we were away) was SPECTACULAR!
Sunny, warm and beautiful!
In some areas the wind came up a bit (so,
I put a doggy coat onto Paisa, who I recently had stripped down
), and it wasn't yet shorts weather - but it almost was!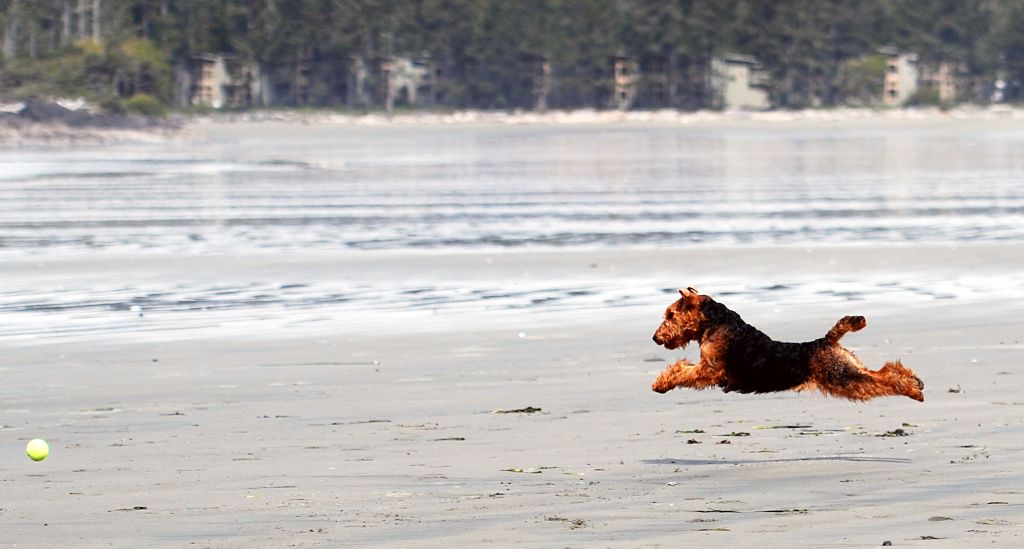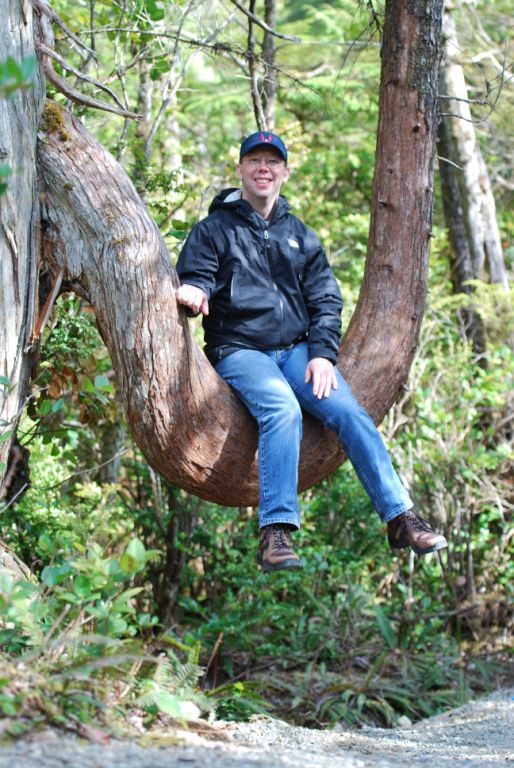 We spent the days hiking,
exploring secluded beaches
,
hiking rain forests
,
playing ball with Paisa and Monty
(found out that
Monty is completely ball CRAZY - check this out
!),
watching surfers
(Tofino is noted as one of the best places to surf - while it is
cold enough that you need full wet suits
on), and exploring Galleries that could easily be in New York (except it was all local craft - and stunningly beautiful craft it was!).
We spent an afternoon whale watching on an open zodiac boat (not one of the ones that carried 30 - 50 people - ours had only 6 guests, and our operator was very knowledgable - been doing it for about 20 years ... he came to Tofino years ago to surf and stayed!). On our excursion, we saw at least a dozen Grey Whales, an outcrop of Sea Lions, another one only of Harbour Seals, Bald Eagles (and an Eagle's nest) and lot's of birds! Of course we ate a lot of seafood - it was all very fresh (usually caught the same day or the day before) and VERY good.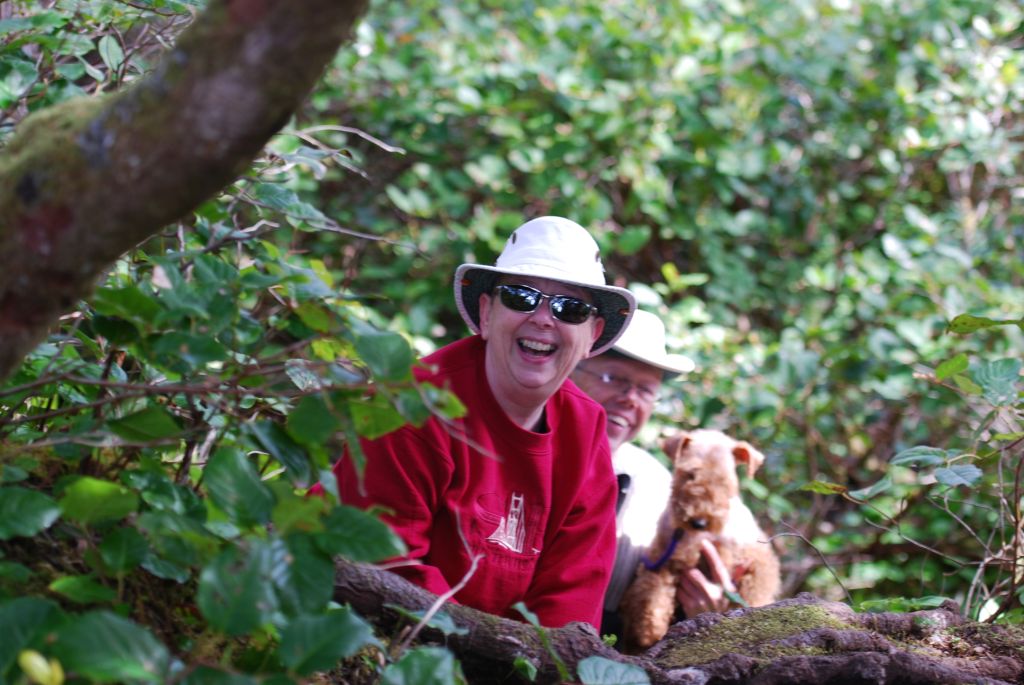 The best thing about this week was that we were there enjoying this magical experience with our family (and yes, you'll see in the photos, the dogs are very much part of this family time!) I've got two sets of pictures, one that helps to show our experience of the beauty of the Pacific Rim National Park and the West Coast of British Columbia (Tofino, Ucluelet, Long Beach), and another one where we spent an afternoon at another fantastic place - Little Qualicum Falls.
We had a GREAT time and great weather! Monty and Paisa had a BLAST and enjoyed every moment - both indoors and outdoors! Neither of them are in show coat - one was just stripped recently and the other has lot's of coat on him - but these are NOT show pictures, they are FUN pictures ... enjoying life with our dogs and family.
This wasn't the first time that I have been over to this area and it certainly won't be the last!
Click here for pictures from Tofino and area
AND
click here for pictures for Little Qualicum Falls
. (Note - BOTH have spectacular photos!).