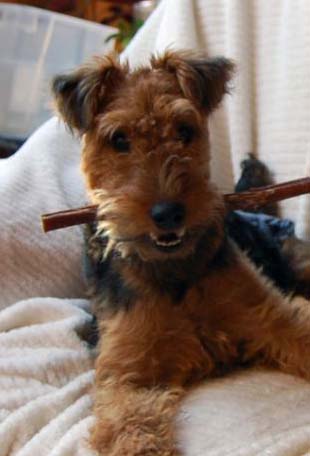 I just got a call from Athena's hander, Mr. Doug Belter, that
Athena (now - American & Canadian Champion Darwyn's Heroic Endeavour
) went to her 4th Canadian Show weekend today, finished her championship and will now be coming home after another group placment!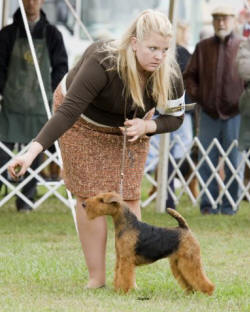 Athena is currently the
#1 Welsh Terrier in Canada
(her half-brother Parker is #2 - but quickly catching up!). After she finished her American Championship (
and going Winners Bitch at the Welsh Terrier Club of America National Specialty at Montgomery last year
), she came back to Canada and has been shown here a few times.
We are very excited about her coming home and hope to breed her this summer!
She started her show career in the US with a Breed Specialty win and she finished her show career in Canada with a Group Placement every weekend she was shown!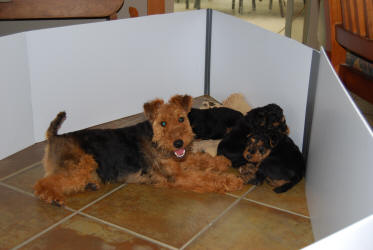 Knowing just how fantastic she was, playing, with her 1/2 brothers when they were just puppies, I KNOW that she is going to make a fantastic mother!
Woo hoo!
We can't wait to see our newest Canadian & American Champion (and specialty winner!) again! At home though, I bet that she will take her top spot as "chief jumper" again! She doesn't climb, but she sure can jump up and down!
Welcome home Athena!