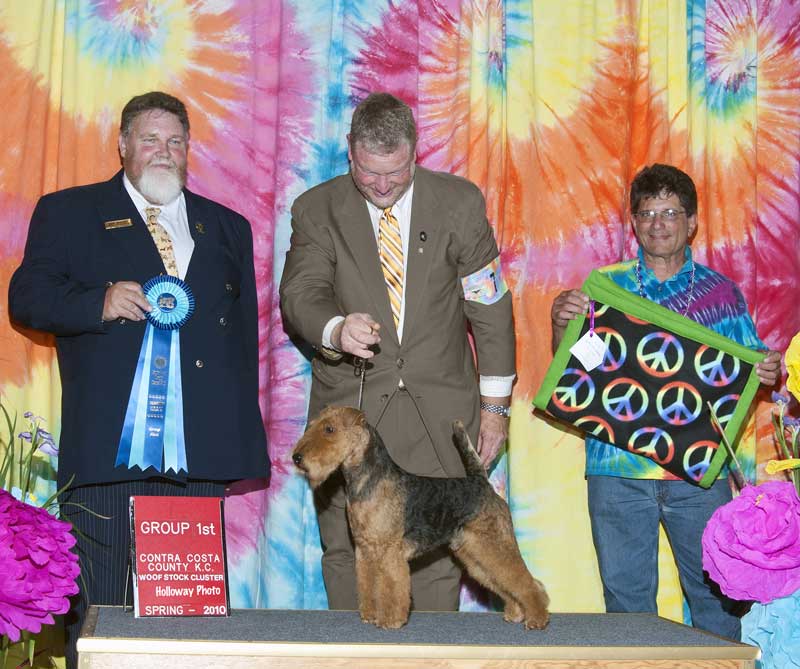 Michael and I are THRILLED! Wood and Jenny Wornall and Andrew Peel - thank you for doing such a terrific job in caring for and presenting our boy!
Here is the AKC Weekly Win details
... scroll down until the
Contra Costa County (CA)
show results.
Appreciation to the group judge,
Mr. Ron Besoff
(pictured) from Australia (thank you!). And, to all of the people that contacted us last night and today with your congratulations .... it is very much appreciated! :-)
If you want more information about this past weekend -
check out my blog post below
...
GROOVY! :-)
Joe's page will definitely be done really soon now! Am/Can Ch Darwyn's I'm Not Arguing That