While the person in the middle of the ring is important (hey, they have the power to point to your dog - or not), I always keep in mind that they are not the ONLY important people at a dog show!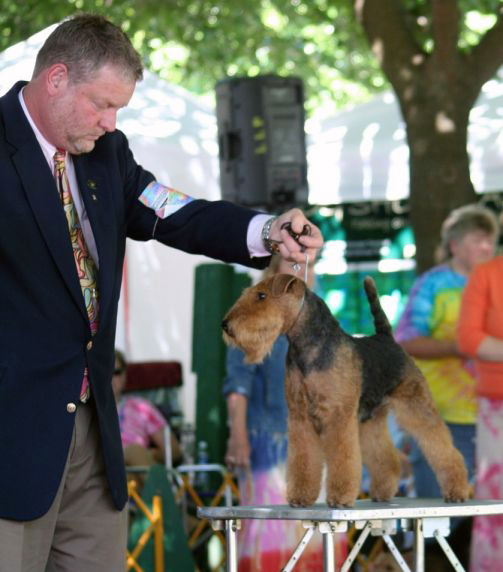 At specialties, there are other breeders who may be interested in what dogs are 'out there', the quality of other dogs being produced in the breed, or what certain sires (or dams) are producing. At any show, you also have people that are just interested in dogs in general (sometimes specific breeds) and possibly people that may judge your breed someday in the future (soon - or years from now). So, while the judge in the middle of the ring is important (heck, I like them to point at my dog just as much as the other people involved in dog showing!), I always try to keep it in perspective and want my dogs to represent the breed - and my breeding (or ownership) well with quality dogs, presented well. Wood and Jenny Wornall and Andrew Peel who are currently showing my dog,
Joe (Am/Can Ch. Darwyn's I'm Not Arguing That
) mostly in California, feel the same way. And, they do such a great job!
Today was a perfect example of this...
I opened up my facebook and saw that a friend showing cocker spaniels had a couple of pictures posted from the show that Joe is at this weekend (
Woofstock! in Northern California
). I knew that so far Joe was having a really terrific weekend (
3 Group 2nds so far, in a very competitive Terrier Group
... only being beaten by a Smooth Fox Terrier that has been on a roll this year and won many (!!!) Group 1st and Best in Shows, as well as being the #2 Terrier in all of the US!), but I had not seen any other details.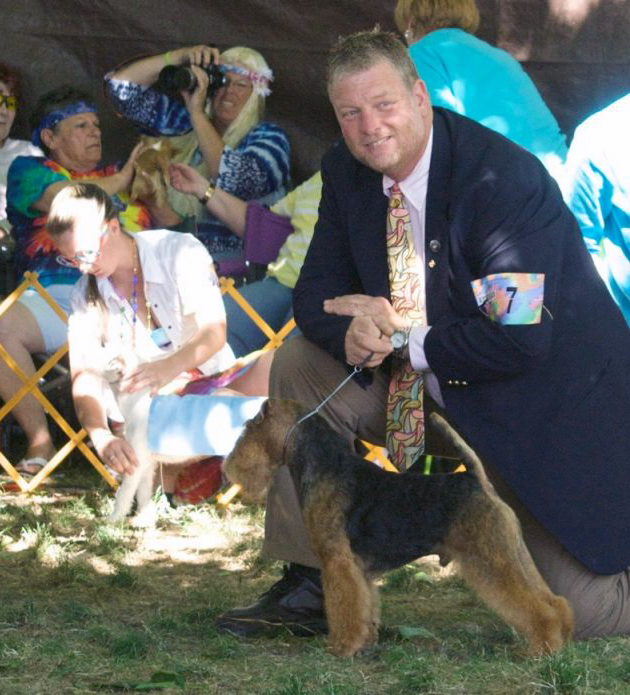 I browsed the facebok pictures of the Cocker Spaniels (some very nice ones indeed)
and then saw some pictures of my boy Joe!
Some very nice photos of Joe, and handler Wood Wornall!
Jackie Curry
, the amateur photographer who took the photos was kind and sent them to me with permission to post them. So ... here are a couple of pictures of
Joe taken today at Woofstock! (the California dog show) by the wonderful Jackie Curry!
It really seems like it is a very small world these days ... in a good way.
We are crossing our fingers for Joe tomorrow .... good luck and have fun!