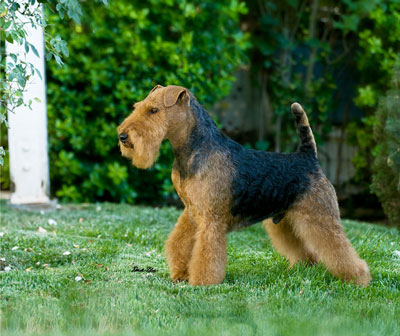 The AKC on-line store shows that
JOE (Am/Can Ch -- now GCh Darwyn's I'm Not Arguing That!) is officially a GRAND CHAMPION!
This is no easy feat - as it is ALL about breed competition (for example, his Back-to-Back Group Wins in Carmel last month did not count towards it, since the 2 other Welsh Terriers were absent that day). And, you can only get Grand Champion Points AFTER you become an AKC Champion!
You need (after you are a champion):
- 25 points (breed) points in total (it's hard finding ANY breed compeitition in California!)
- 3 MAJOR wins and these must be under 3 different judges and at least 1 more judge!
(
click here for the specifics
)
I am so proud! Here are a few facts:
-
Apr 9, 2010 is Joe's first US show weekend with Wood Wornall
(Group 3 from the classes with Michele Billings - no championship points even ... no breed competition)
-
Apr 17, 2010 Joe meets other Welsh Terriers
and finishes
his US championship! N. California Terrier Association, BW each day, and a BOB over specials!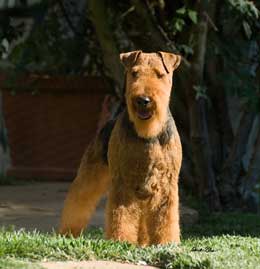 - Next FOUR weekends, he is shown as a special, wins Group Placements each weekend, but NO other breed competition, so NO Grand Championship points (darn!)
-
May 22, 2010
weekend Joe meets other Welsh Terrier competition and
STARTS earning Grand Champoinship points
!
-
Jul 31, 2010 results posted shows that he is officially declared an AKC GRAND CHAMPION!
2 months from his first show as a special with breed competition to being a Grand Champion -- WOW!
Click here for Joe's page!