My job tonight was to dremel the dogs nails ... I did 64 toenails tonight - woo hoo! I try to do this every few weeks, and start very young so most of the dogs are really used to it and just don't mind. I get questions about this every once in a while, so I thought that I would share some thoughts on the subject.
I know of 2 excellent website resources on this topic, which I am providing below.
The first one
(she has Dobermans) has some very
detailed explanations
about how to do about doing it, and some
great pictures
showing exactly what she is describing. (
click here for the first one
).
The
second one is a blog written by a Welsh Terrier owner (note, I used to link to an Airedale Terrier blog, which is no longer active, but updated this blog post in 2014 to link to the welsh terrier blog post on this subject).
This also is a very good read on this subject - with lot's of good tips on the subject (and things to consider) -
click here for the second one
And, from the DREMEL Owner Manual:
"Nails do not require trimming prior to grinding. Do not hold the grinder in one place while it is in use, as it may cause uneveness and damage the nail. Use a continuous side-to-side motion. Hold the Dremel like a pencil, and firmly hold the foot while grinding the nail. Do not apply force, the Dremel will do the work for you."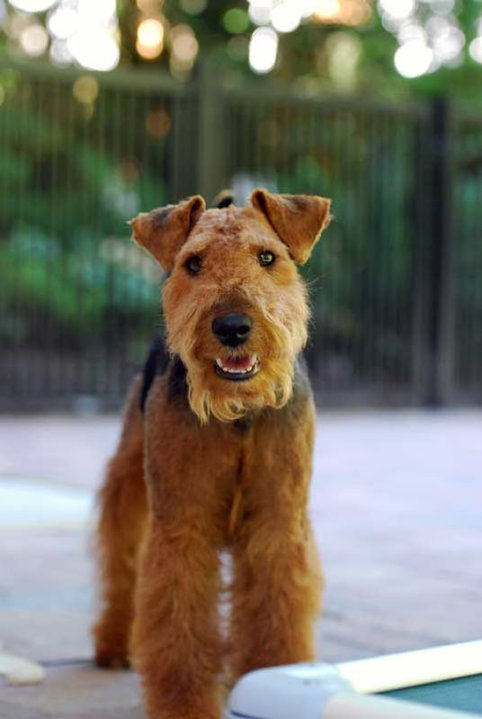 Grover (right) was over last weekend and shortly before this picture was taken, he had his nails done ... he sure looks happy, doesn't he? He is one of
Paisa's boys
!