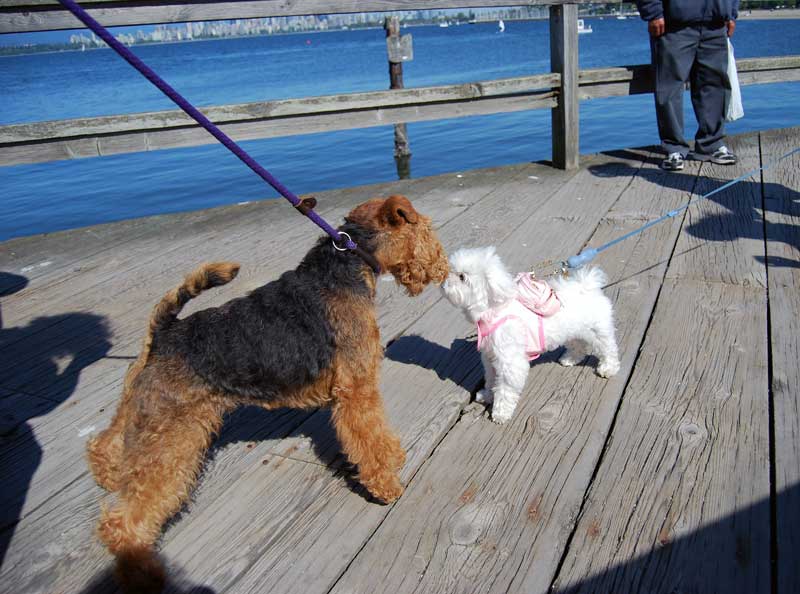 A couple of months ago Michael and I went out for the afternoon to the beaches on the Westside of Vancouver with
Parker (Am/Can Ch Darwyn's Webslinger).
It is common for
Terriers to spar
. Apparently, so do little white fluffy dogs. :-)
Today, Parker is in a more 'finished' trim ... this weekend we are off to a
Welsh Terrier Specialty
(11 Welsh Terriers entered - wow!!! Majors in both males and females and 3 specials ... one which is Parker :-) Wish us luck ... Parker just might pick up his first set of
US Grand Championship
points .... and this is
MONTY's first show! He's my puppy dog (Paisa is his mom)
... fingers crossed that he remembers what we did at handling class and keeps all 4 feet on the ground! Hopefully someone will get a photo this weekend for me (Michael is going to hold the fort at home) ... my trimming isn't as great as Woody's, but I am hoping that it is considered decent! Here's a 'fun' photo of him from a few months ago ... he acts so much like "Joe" that sometimes I cannot believe they are not directly related ... I love them all and so proud of them all ... no matter who the judge points to this weekend, I'll be very happy to come home with my guys!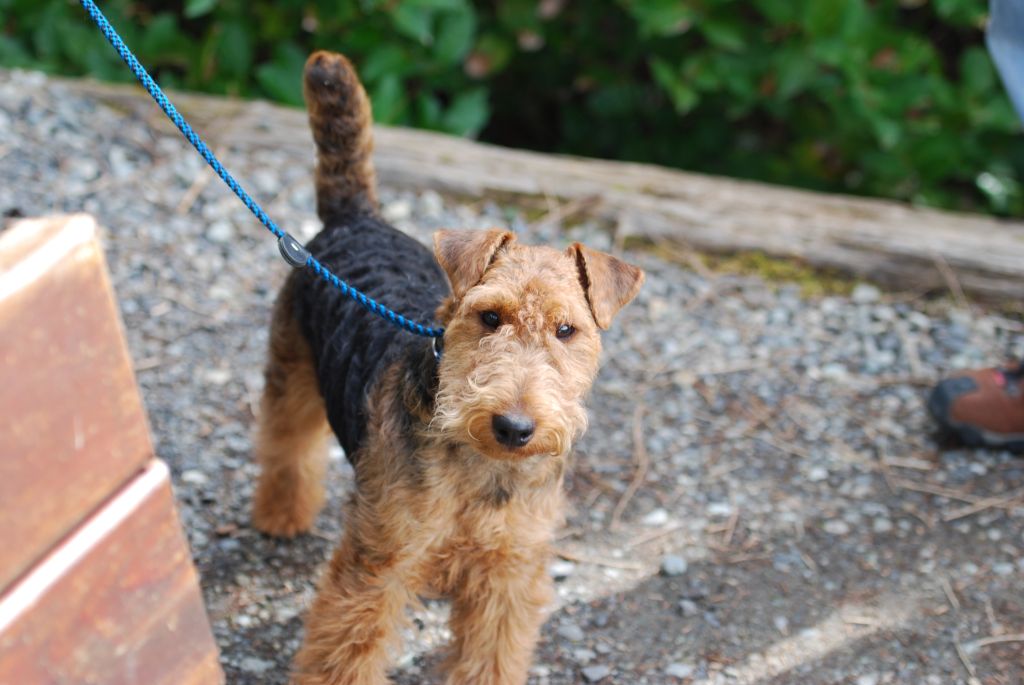 But still ... fingers crossed ... ok? :-)
Joe is off this weekend - but wish him luck next week in Santa Barbara please! :-)