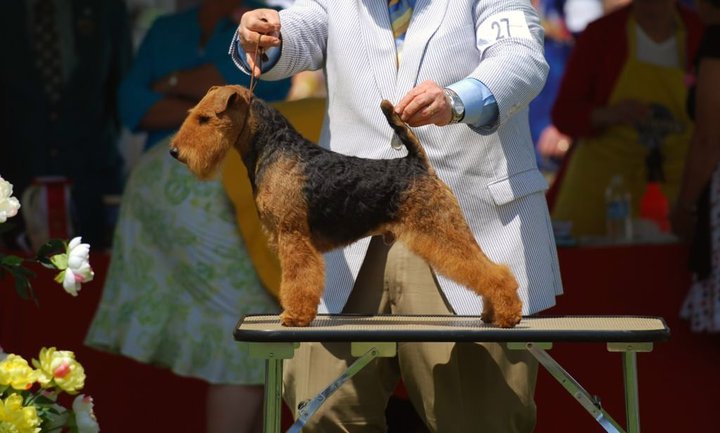 The Jul/10 statistics are out - and while a number of Welsh Terriers across the US have had some nice show ring wins,
Joe continues to be #2 just behind his sire Spyder!
Not bad for a dog that was playing with puppies at home (without a care from me about his furnishings being wrecked ... acckk!) 6 mths ago, and went to the US as a class dog! I'm not sure that we'll actually catch the #1 or not (he has a few best in show points ahead of us and a full 5 more months of showing as a 'special' this year).... but maybe..... :-)
Didn't some general (car) advertising
build their business on being #2
? They were pretty darn good from what I recall ...
check out these top Welsh Terrier US Stats
!
What I do know is that Woody (Mr. Wood Wornall) and
Joe (Am GCh & Can. Ch. Darwyn's I'm Not Arguing That)
try pretty darn hard when they are in the ring together to look good ... this ringside candid taken by Jacky Curry at "Woofstock" earlier this year, or the one with Woody presenting Joe on the table that Michael took from across the ring.
Even when they are clearly waiting in line, they look good!