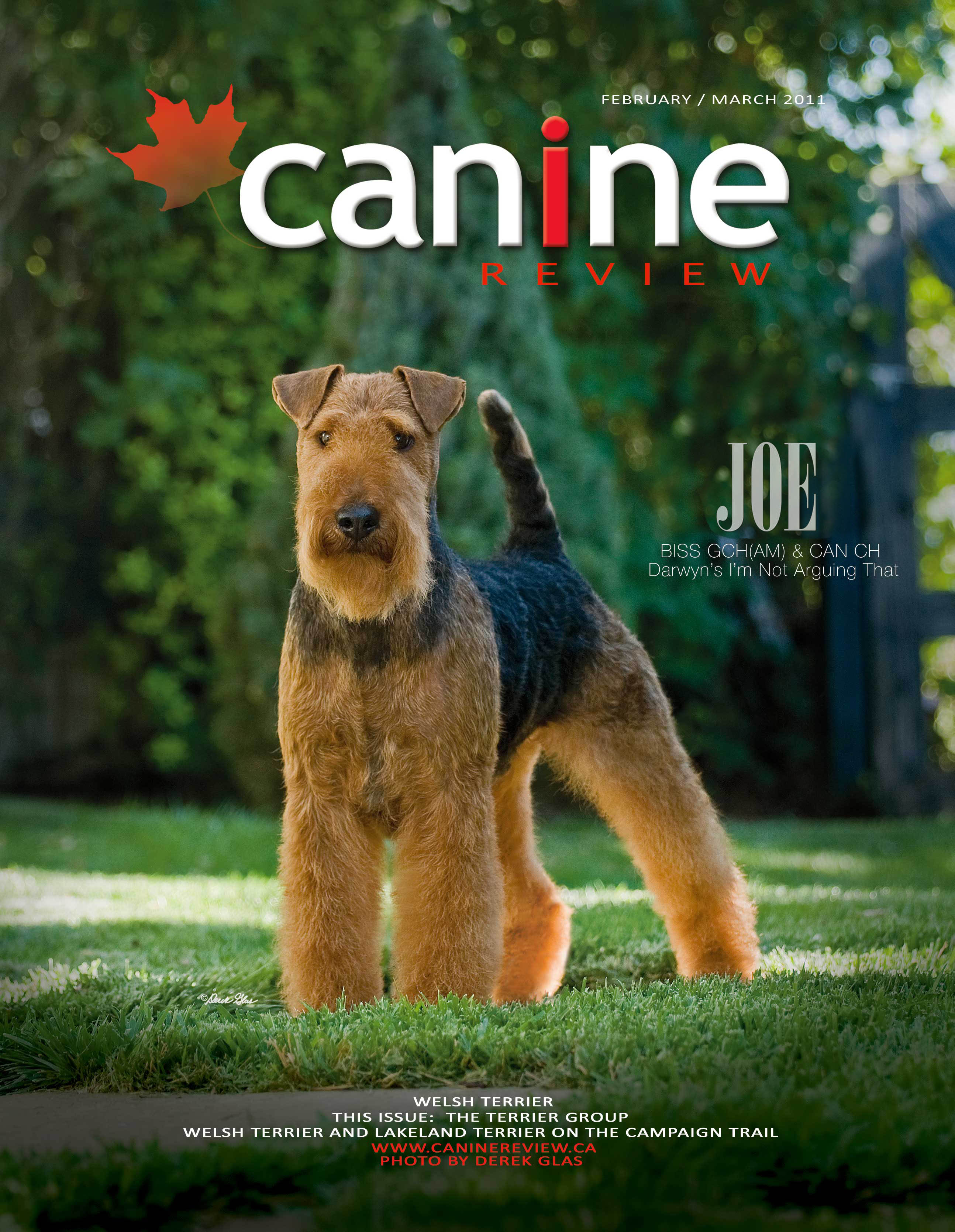 The
Feb/Mar 2011 issue of Canine Review features the Welsh Terrier
!
I wrote the article and coordinated additional written content from 3 well known (and long time) Welsh Terrier breeder judges (Peter Green, Ruth Prehn and Bruce Schwartz). I also helped to coordinate the Lakeland Terrier article that is featured in it, and a long time, well known, Lakeland Terrier breeder (Mr. Robert Wilson from Ontario) wrote that article.
Click here for an on-line link to this issue.
I have had EXCELLENT feedback from other Welsh Terrier breeders, and breeder judges (not just the ones that wrote the articles) and everyone has told me that this issue of this magazine is one of those "MUST HAVES" for your library.
I would encourage you to contact
Canine Review (click here)
soon because the next issue is coming out soon and they will only carry just so many back issues.