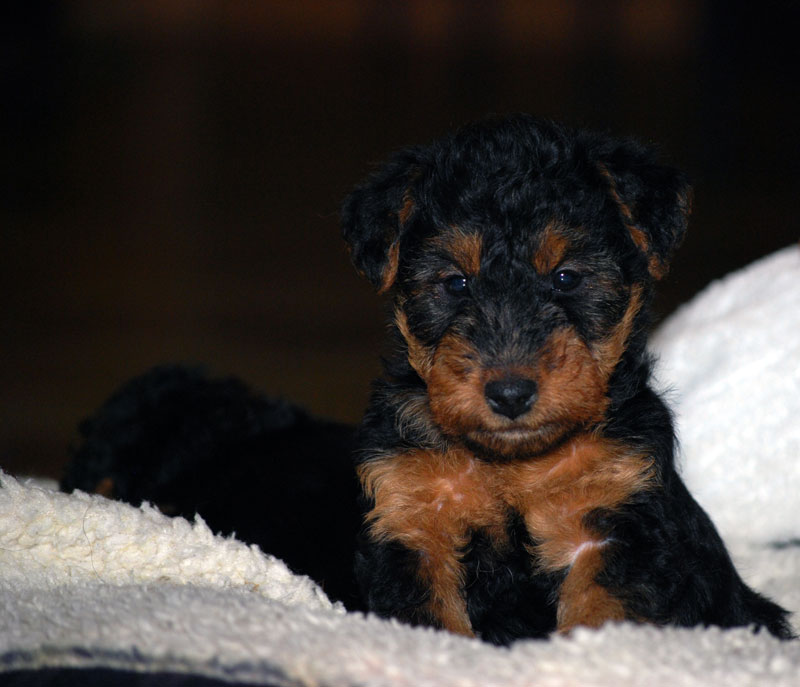 Dora and Monty's puppies are coming up to 6 weeks old - time flies when you are having fun!
I haven't written much about these guys, and I haven't even done the sire and dam's page on my website (I really should - and I will!). But, rest assured, just because my website doesn't show them doesn't mean that we aren't having fun here!
Tonight I remembered to dig out the camera and took a few pictures while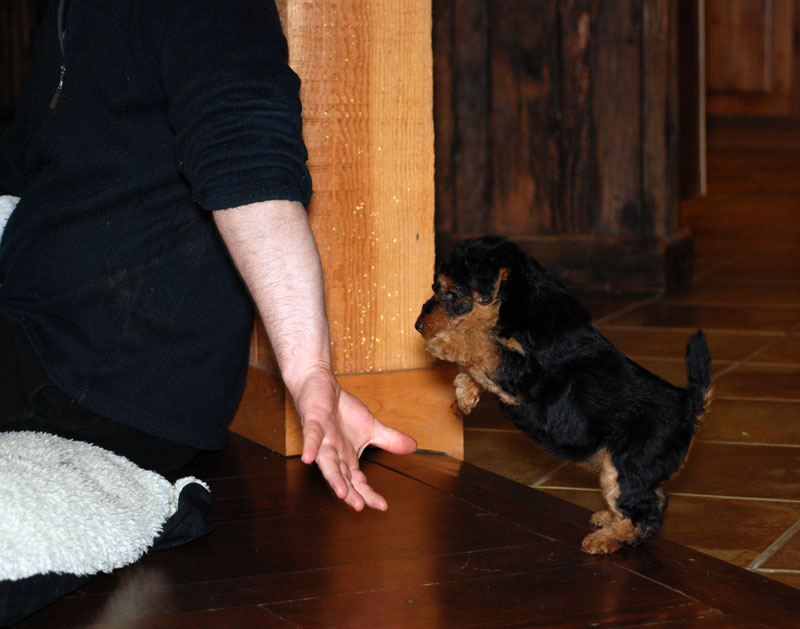 we were playing after dinner. They are all doing fantastic and I am liking what I am seeing - very much!
Monty is the sire (Ch. Darwyn Bruhil's Flying Circus
) ... he is from Paisa's litter born in September 2009. (
Click here for a home video we took recently on a walk with Monty and an older puppy girl
)
Dora is the mom, and a very good mom she is! Dora is from KSee's last litter. If I get motivated to stop playing with puppies, trimming dogs getting ready for shows, and gardening now that spring is here - well, I just might update my website ... SO MUCH to say!
Stay tuned!