Canada's #1, #2 and #3 Terriers arrived in Chilliwack BC from 3 different provinces in Apr/11 for the Renaissance Dog Association show - an event that is starting to rival the October BC show for the top show in Canada in both quality and numbers.
I was both nervous and excited about this weekend!
The #1 terrier, a locally handled Westi, is currently the #1 dog (all-breeds, of all-breeds) in Canada. The #2 terrier, a Skye from Eastern Canada is also one of the top 10 dogs, all-breeds. And, the #3 terrier, is my boy Joe! Joe is currently living in Alberta!
With all three of these dogs being Canadian Best in Show winners, and the Skye and Welsh already proven US winners, many people stood ringside and it proved to be a very exciting 4 days! These 3 dogs, conditioned and handled to perfection by experts, met about 60 other terriers, many of whom were also group winners.
I am very honoured that my boy Joe (BISS/BIS GCh Am & Can Ch Darwyn's I'm Not Arguing That) WON the Terrier Group on the 2 days that Terrier Breeder judges judged.
I was very honoured by these placements, and will never forget this weekend.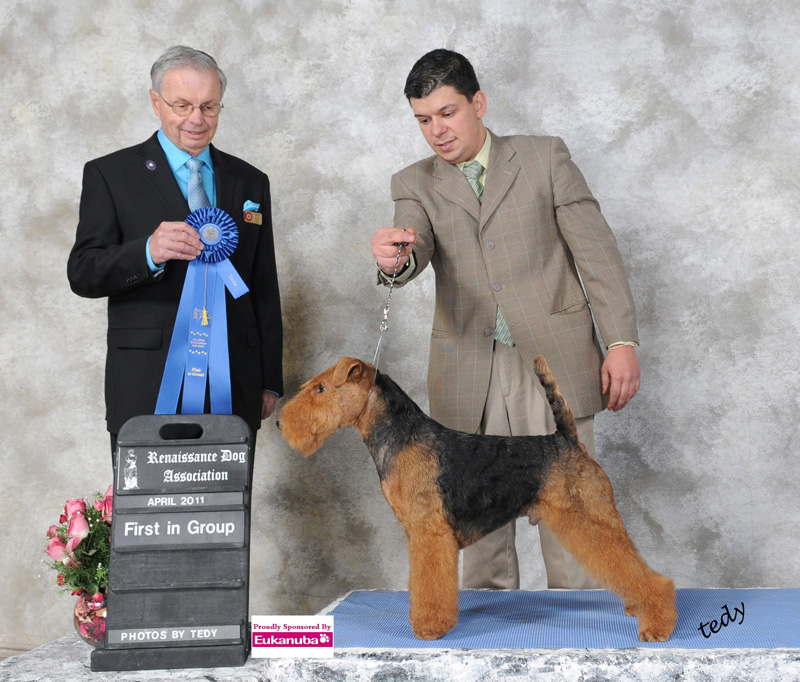 One was
Mr. John Ross from Ontario
. It turns out that not only was he and his wife a professional handling team for many years, but he also was a professional dog show photographer for about 15 years (so saw a lot of great dogs!), but they also have had many decades of breeding terriers - Miniature Schnauzers and Airedales (so not only do they know a good dog, they know what to look for in trimming tricks from pro handlers, but also can recognize the work that goes into preparing a hard coated terrier). Again, I am very honoured by this placement.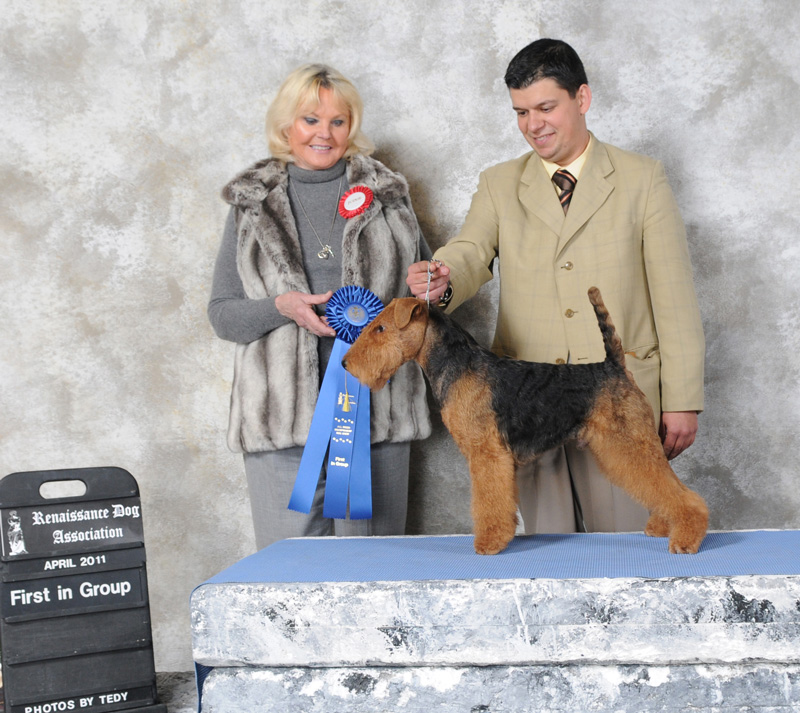 The other Group 1st Win for Joe was awarded by
Jeannine Dowell
, up from the US, and again someone that has been a terrier breeder herself for many years.
The other 2 shows had the beautiful Skye Terrier represent terriers in the Best in Show ring - a beautiful example of the breed, and one that I did not mind losing to (of course, I would want Joe to win the group, but I also recognize that there are other good dogs out there).
The final day was icing on the cake for me. Joe was awarded the Reserve Best in Show by very well respected judge, Cec Rinsgstrom who has seen many of the top dogs - everywhere - for many years.
Watching ringside, supporters of Joe in the Group and and BIS ring (many of whom I did not recognize) made me feel these wins were even that much more special. And, to watch him work with Milton in the ring was a true joy! Tracy also does an unbelievable job, however, on the first day, she was occupied herself with her own dog in the Best in Show line-up - a beautiful Shelti!
Unfortunately I forgot my good camera on this final day, and no professional candid photographer was working this day - so all I have to share with is what I took with my iPhone!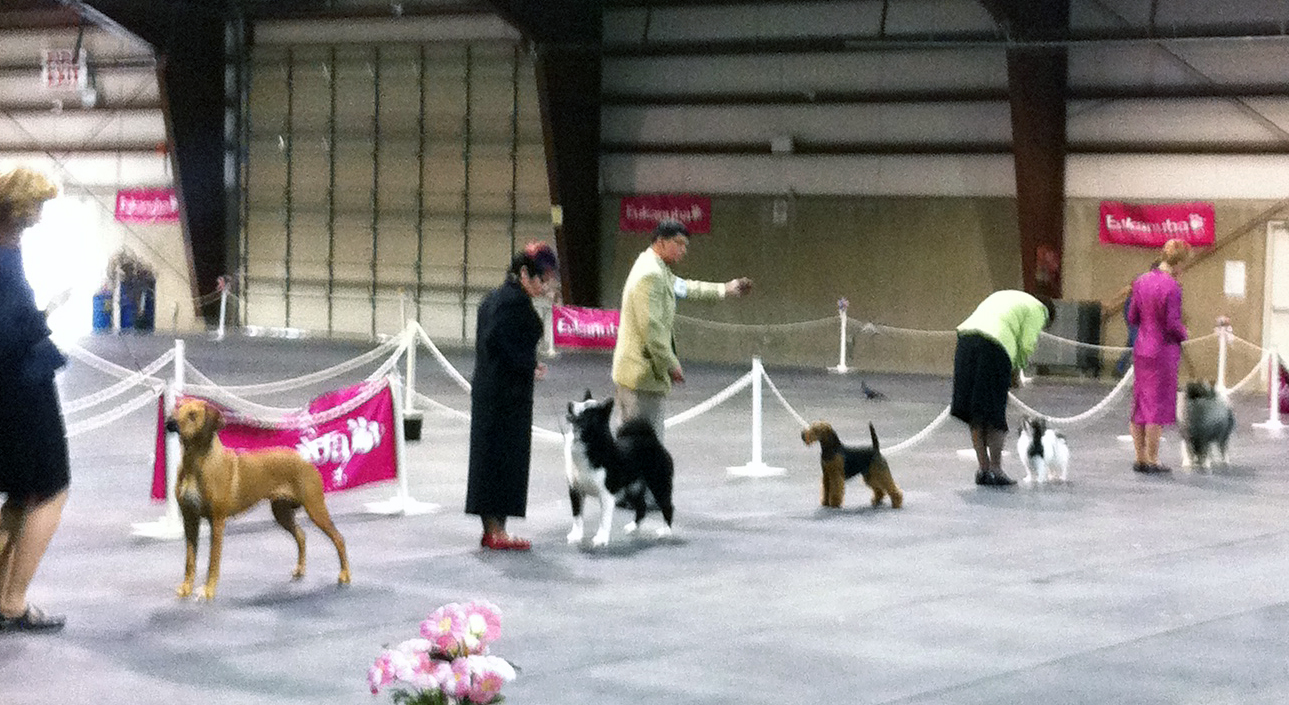 Cleraly, as evidenced by the photo above, Milton and Joe work very well as a team!