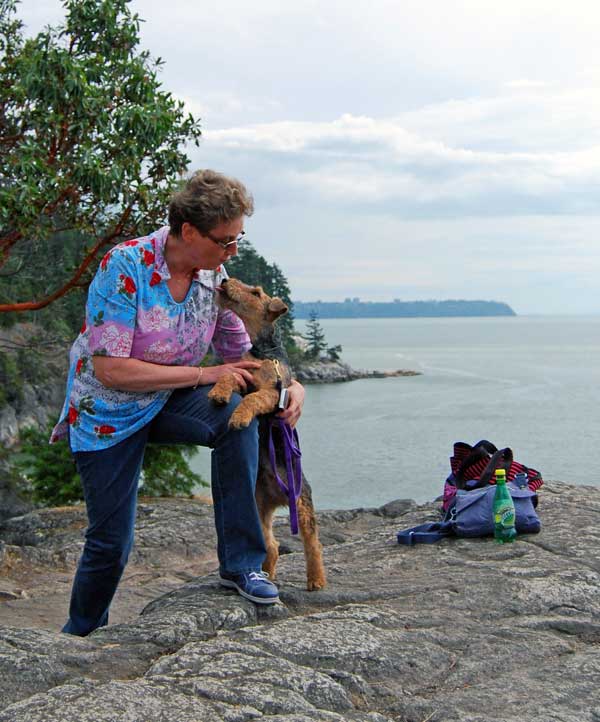 After spending a wonderful week at our home with
Regina Schmid, of vom Granitfelsen Welsh Terriers,
we decided to send one of our young boys home with her to live in Germany for a while.
We had a wonderful visit. We spent time learning from each other about shows and breeding, playing with dogs, exploring the area and developing the basis for a good friendship. Even
Parker's
new co-owner,
Sonya
, joined in (via long-distance) trying out her new language skills! For myself, I relied on technology (I came to love
Google Translate
!)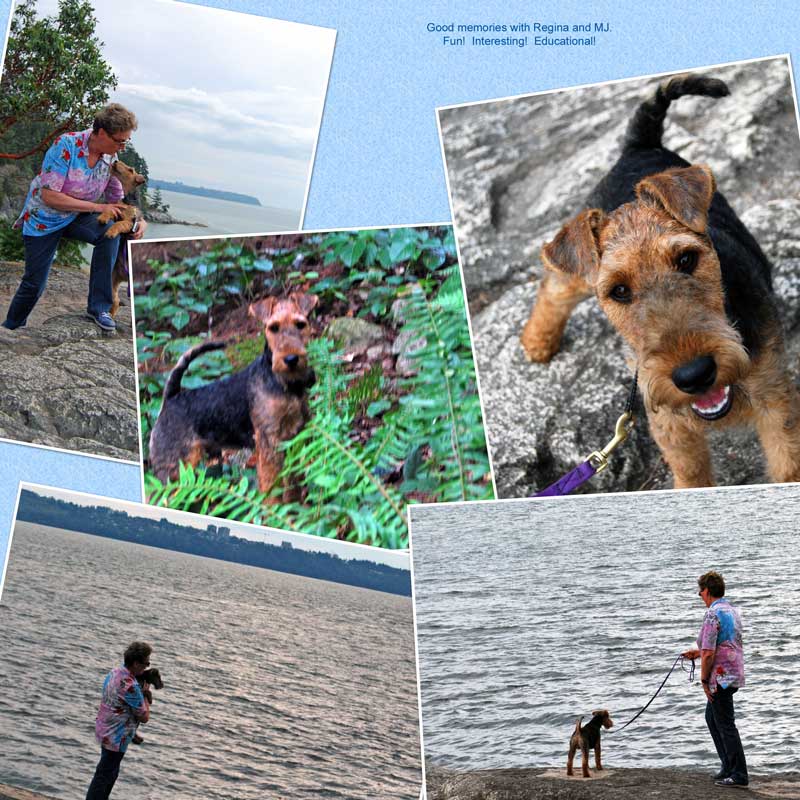 Given that they have worked with some of the top breeders around the world, I was thrilled that she really liked what she saw here, both of my adults and my couple of young ones growing up. So much so that she convinced me to loan her one that I had very high hopes for - a
Joe
and
Dora
son.
MJ -- Darwyn's Mighty Joe Young
I am sure you will be hearing more about MJ - on here, in Europe, and for sure on Facebook! For now, he is just getting used to his new girls, the German Black Forest and his new family with Regina and Xaver. :)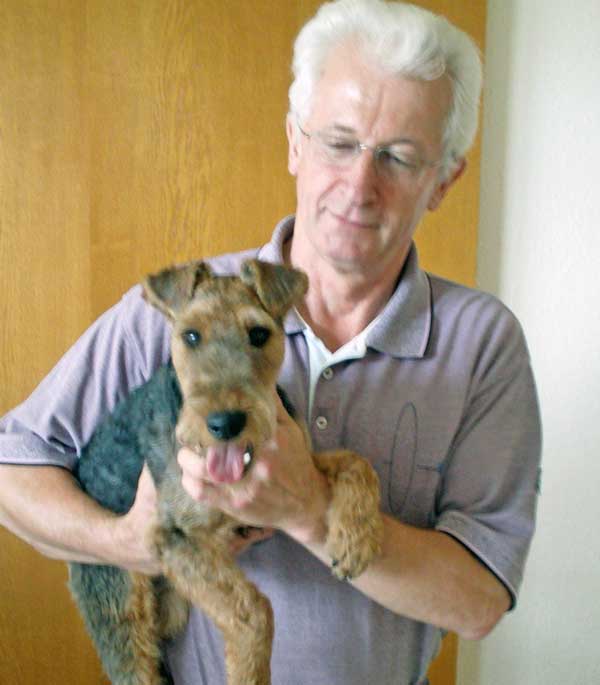 Good luck - have fun and see you soon! xxooxxooxx