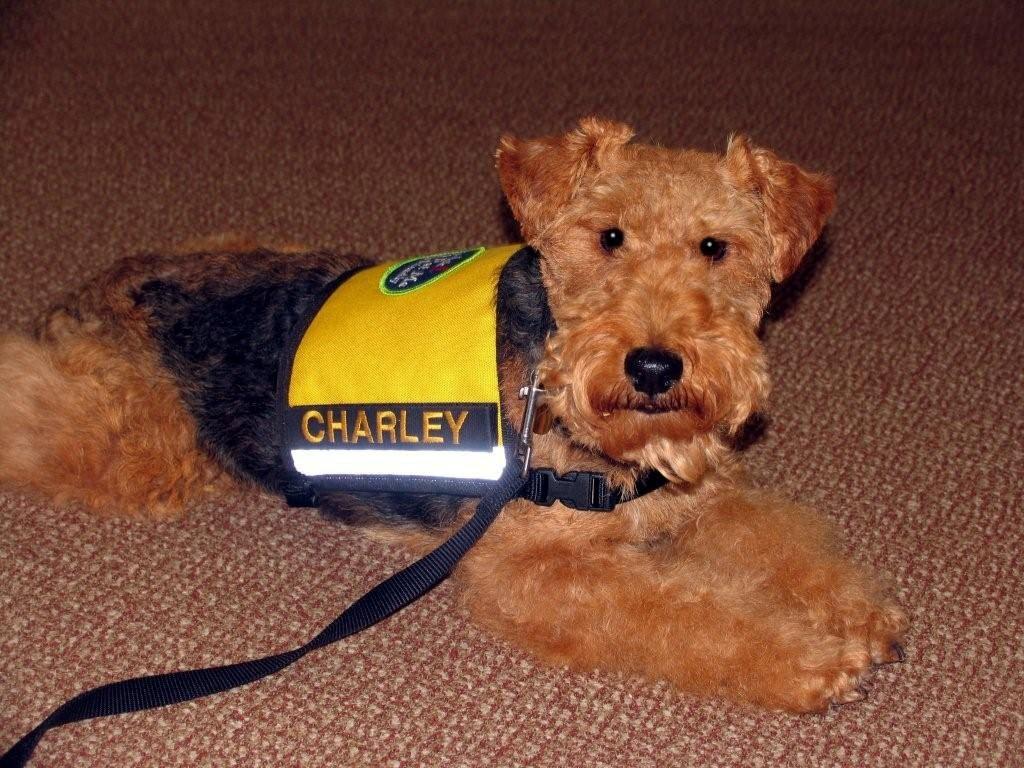 Charley has just been nominated for an
AKC ACE award (read about it here
) - WOW!
ACE recognizes extraordinary things demonstrating the strong human-canine bond. Charley, and Jerry Nickell (of Oklahoma), definitely deserve this recognition!
I wrote about who she is on a
blog post in June 2010 (click here
).
Charley has been featured on radio, TV (click here for the TV link), newsapers and recognized with awards from a number of hospitals and libraries (click
here for the organization H.A.L.O she is involved in
). She is officially - Am Ch. Sanherpinc Nora Charles, and is Paisa's litter sister
(
MBIS Am/Can Ch Sanherpinc Paisa
). Charley is also the dam of 5 wonderful puppies sired by my boy
Parker - BISS/BIS Am/Can Ch Darwyn's Webslinger
. One boy was kept by the breeder, and he might try his hand at owner-handling at some point with him in the show ring (I wish I lived closer to help!), and one girl lives near me and is named Gracie. She will make her debut in the show ring, unfortunately, I am not sure if the 'top honours' will be awarded to her - you see, her tail was docked really short and it detracts from the over all look.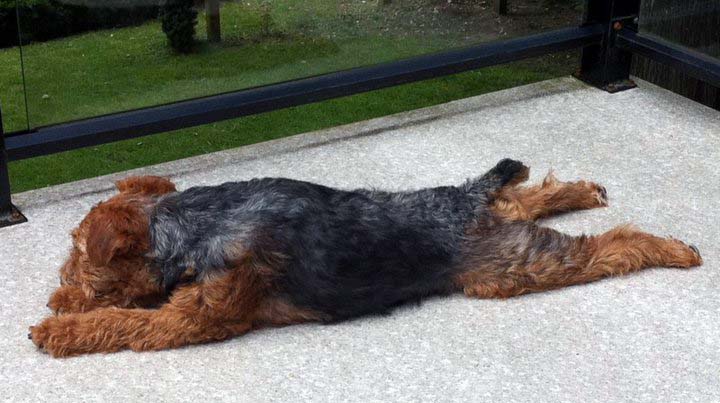 I co-own her with a really nice owner, and we'll see. In a worst case scenario, she will continue to be the awesome pet that she has been so far! The short tail isn't an issue for the owner, and hopefully some judges will be able to see past it and see the beautiful structure and very "welshie" look and temperament she has.
Jerry, Ann, Charley - I am SO proud of you! Keep up the great work - you are awesome ambassadors for the Welsh Terrier breed, terriers and dogs in general! Thank you!