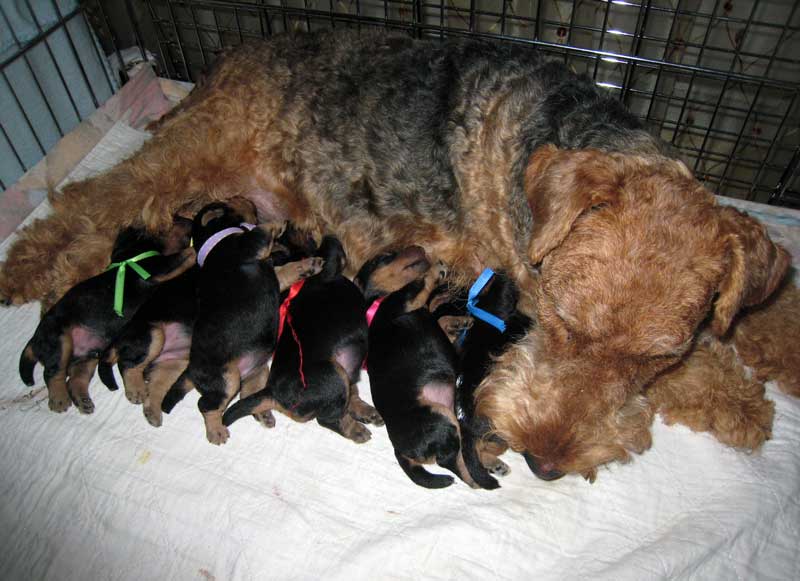 One of my specials boys,
Monty (Ch Darwyn Bruhil's Flying Circus)
sired a second, healthy litter. Olivia, the dam, is owned by WTCA members Fred and Patty Adams in Florida. The puppies are now 3 weeks old (boy does time fly!) and all doing well. Congratulations and good luck! We'll be following your progress closely!
Click here for the web page that I put together for this litter
(which includes the details for Fred and Patty's litter). Monty's own web page has not yet been done (but it will be - I promise!).