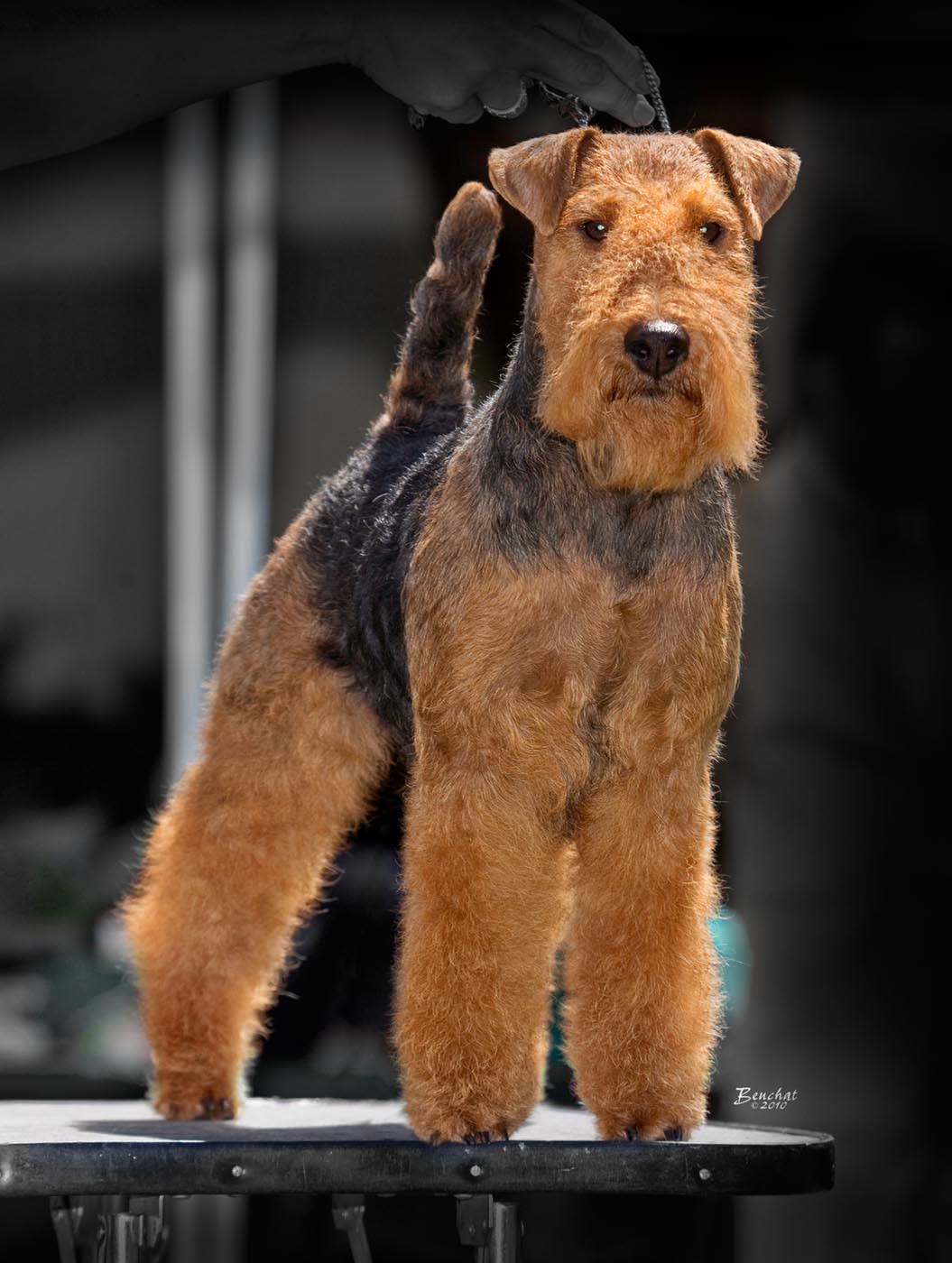 June results are in and JOE (Am/Can CH Darwyn's I'm Not Arguing That) is the #2 Welsh Terrier!
A really cool thing is that he has
only been shown for THREE MONTHS, with a Group Placement, or Group Win almost every weekend
!
Another neat thing is that the #1 WT (who is currenlty the #3 Terrier) is Joe's sire ... aka "Spyder"!
Joe and Spyder have gone "
head-to-head" 8 times as specials and so far it is a DRAW
! 4 Best of Breed wins each! When they compete, it's always fun to bet as to who you will see in the group ring! :-)
Given that Spyder is a well seasoned show dog (been living with a show handler and conditioned for the show ring for the last 2.5 years - not 3 months like Joe - knows what his job is, and is more mature - obviously) and started off the year flying to Florida to get a couple of Best in Shows, I highly doubt that Joe will catch him this year in all-breed points. Perhaps .... but, the numbers are on Spyders side ... he just has way more than what Joe has. ... but, saying that, I think that Joe is giving Spyder good honest competition. I know that if I was the breeder-owner of Spyder, I sure would be proud of his get's accomplishments (actually BOTH
Joe
and
Parker
.... and Parker, don't forget, after a couple of weeks back home in Canada is the #1 Welsh Terrier here and a multiple Group Winner also!)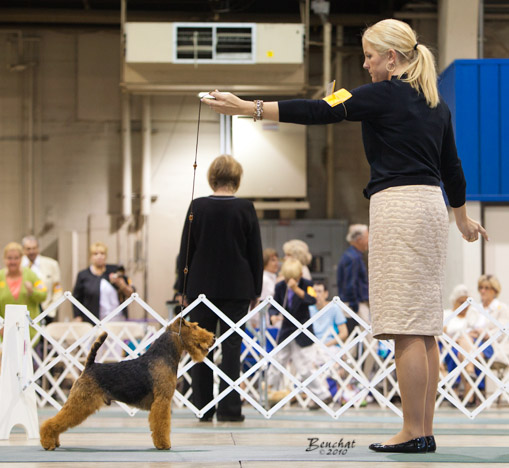 OK - I have said it before, but this time I mean it ... this weekend I will FOR SURE (I promise!) that I will write up and do
Joe's web page
... he deserves it, I just have to get focussed and do it! And, stop this blogging stuff :-)
Stay tuned!