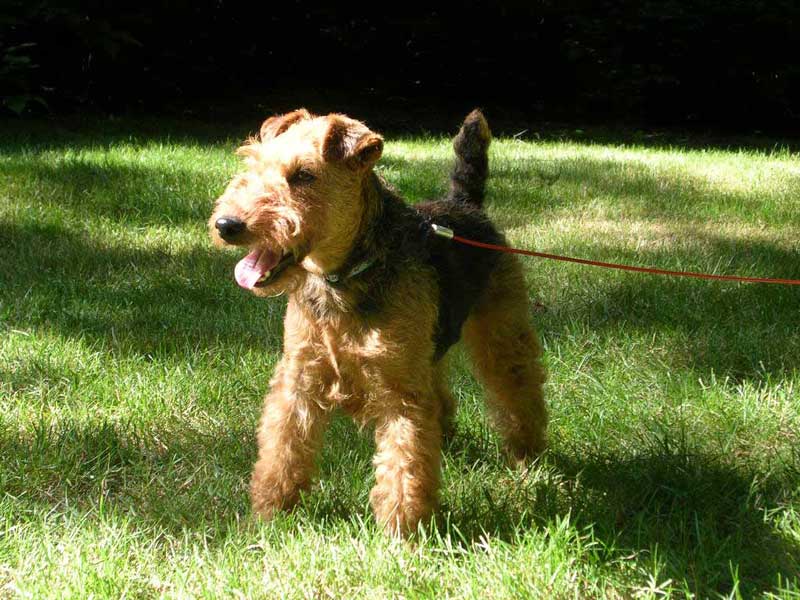 Addie (aka Athena), recently retired from the show circuit where she finished both her American and Canadian Championships in style, is hoping to have puppies in mid September!
In the US - she won at the
Welsh Terrier Club of America National Specialty
, and in Canada, multiple Group Placements (currently
#2 Welsh Terrier spot in Canada
-- we'll see if she holds onto that over the year or not ... no more shows for her.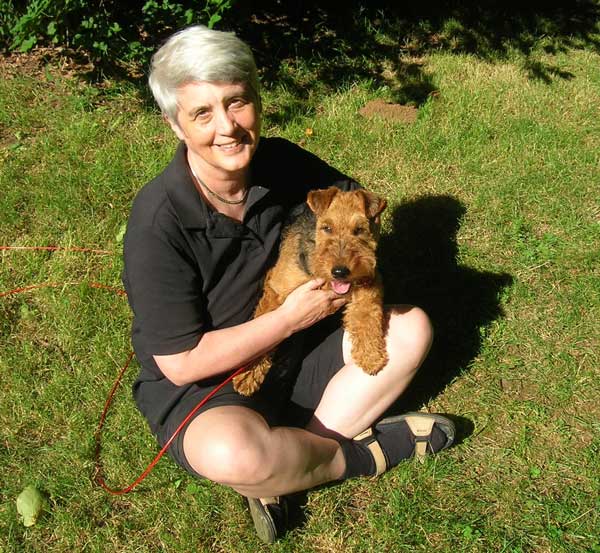 Her #1 job in life now is to keep Gloria company, scare away any squirrels from the backyard and go to the beach for a swim and walks ... oh darn, eh?
I also hope that I will be posting new puppy pictures here in a couple of months. We are all very excited - a mix between 2 truly beautiful Welsh Terriers, fantastic pedigrees on both sides, and temperaments that can go directly from a show ring to playing with young children (albeit the right children, with great parents :-)
Now the waiting game starts ... keep your fingers crossed for us. If she is anything like her mom Haley (recently identified as #1 Welsh Terrier dam in the US for 2009), Addie will be a terrific mom ... when she was a year to a year and a half old, she was a fantastic playmate to both
Joe
and
Parker
... so, we have no doubts about her being a great mom.
Stay tuned!