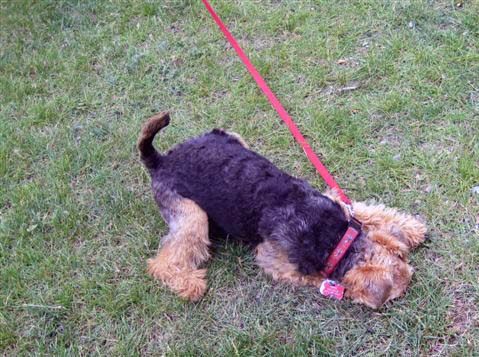 Pepper caught a gopher!
Then he let him go!
While his family was happy, I'm sure Pepper didn't mean to let him go. It seems he was trying to get a better grip, but the gopher didn't stick around! Gophers, unlike squeaky toys, run away if they are given the chance ... something Pepper will remember next time, I'm sure!
Pepper, a 10 month old puppy that I sold as a pet last fall (a Haley x Merlin son),
went camping this weekend and the grounds had lot's of great wildlife ... deer that came inches away from their RV and gophers (and their holes) everywhere!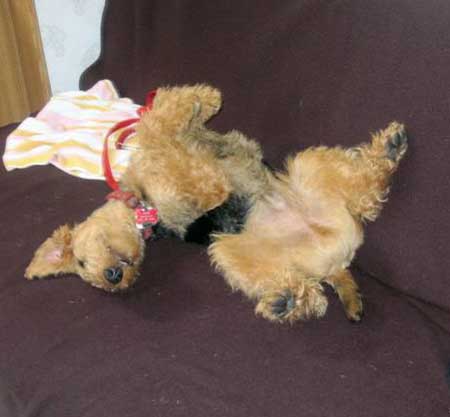 I think Pepper thought that he had found 'heaven on earth'. Here's a before and after photo of the experience .... life is RUFF!
So ... thinking about that
upcoming Earthdog trial in Vancouver in September
... clearly my welshies have that natural instinct pretty well cemented in!
And, speaking of puppies - if
Addie
does have puppies this fall, they will be related to Pepper on both sides of the family tree.